Posted by Kevin 17/01/2022
Our New Year's Resolution…
Here at Umber Towers we're really good at what we do. But we're not very good at telling you about it!

Whether you need a bespoke tech solution, creative design or eye-catching print, we're the team for the job. But whilst we work so hard for our clients, we tend to neglect ourselves. We don't shout about our achievements anywhere near enough.
So, our New Year's resolution is to tell you a bit more about our projects, our fantastic team and our thoughts about what's happening in our industry.
We have some catching up to do though, so before we get started on 2022, here's a round-up of our best bits from 2021…
Our highlight of the year…
It would be difficult to review last year without mentioning Covid-19, so let's get that over with. Back in 2020 when the pandemic first hit, many real world problems required a digital solution, and quickly. We worked really hard to help our clients and volunteered our skills where we could to help keep some vital community services running.
By doing so, we strengthened our relationships with existing clients and also built new ones, which resulted in some interesting commissions for 2021. Our highlight has to be seeing our technology solutions help people in a world where social distancing is the new norm.
Working with Covid-19 was always going to be tough, but we've navigated the challenges well and are in a strong position for 2022.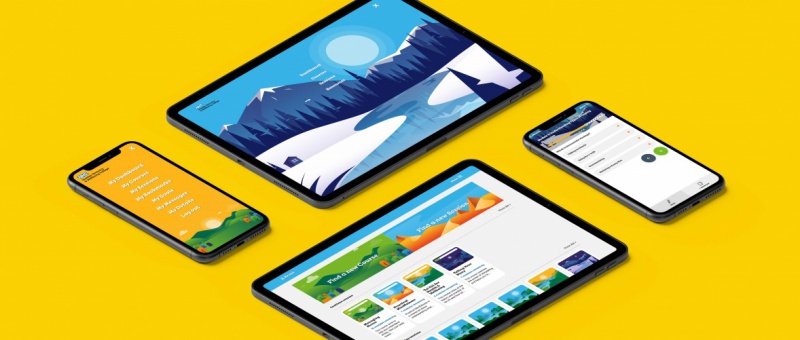 Our projects
Bespoke online teaching platform for The Humber Recovery & Wellbeing College
The Humber Recovery & Wellbeing College promotes good mental wellbeing by offering educational courses to those in need of support. We created a bespoke digital platform that allowed them to operate online whilst restrictions on face-to-face contact were in place. We created an easy-to-use system for teachers to build their courses online and teach using video conferencing facilities.
The College is still using the platform now, and has reached more people than ever before since its launch.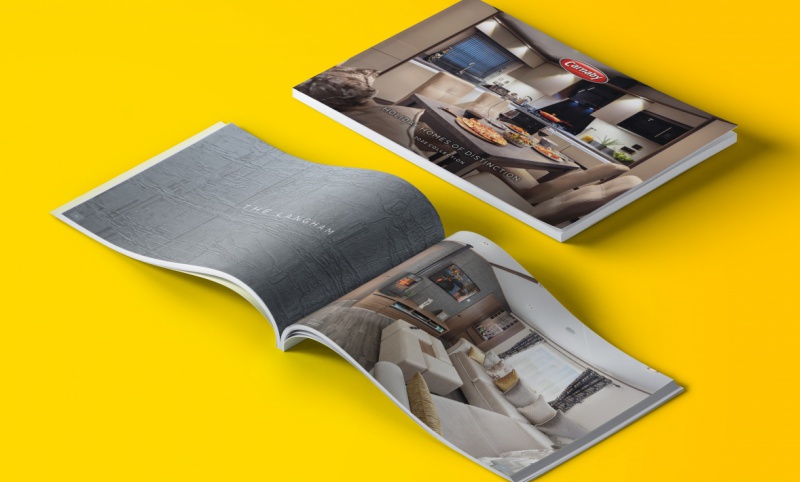 New website and brochure for Carnaby Caravans
Caravan manufacturer, Carnaby Caravans, is a long-standing client of ours. We work with them every year to launch their new range of static caravans and lodges and last year was no exception.
We art directed and managed the photography of each model in the range, completed extensive photography retouching in the studio and fully rebuilt their website, as well as producing the new range brochure. The new website is fresh, easy to use and allows potential buyers to easily find the caravan that's ideal for them. The Covid-19 pandemic has seen a huge increase in demand within the caravan sector, so the new website will help them to manage this, and any new leads with ease.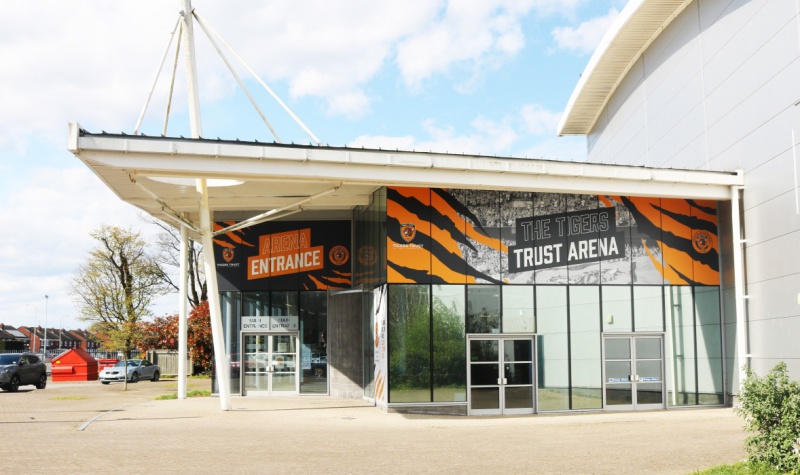 Tigers Trust
Tigers Trust, the charitable arm of Hull City Football Club, have worked with us for a number of years. They inspire the local community to live healthier through sport / activity and needed their home to be freshened up and rebranded as the Tigers Trust Arena to help inspire the local community. We worked closely with the Trust to deliver an end-to-end service which encompassed design, print and fitting to walls and windows. The whole scheme lifted what was a shabby environment to a place where the Trust can be proud to work from.
Website rebuild for Krehalon
International food packaging manufacturer and long-term client, Krehalon, commissioned us to rebuild their website. We created a custom content management system and the studio undertook extensive image retouching and standardization. The website is multi-language and has automated regional content selection to ensure a streamlined experience for users.
Two new team members joined us
We've welcomed two new team members over the past year, who we'll introduce you to properly on the blog soon. In the meantime, say hello to Will, our Junior Digital Creative and Alison, our Office Administrator, who joined us last year after moving to the UK from South Africa.
Memorable moments
We were thrilled when our long-term client, Sam Barlow, won the BBC Sports Personality of the Year Unsung Hero Award. Sam founded Fitmums and Friends, which encourages people of all ages and abilities to get out and get fit by taking part in a sociable exercise club. We've worked with Sam for several years to launch a new website and app for Fitmums, which has helped her to grow the charity and help more people than ever before. The award was very much deserved and we love how Gary Lineker described her reaction to winning as 'The Zoom moment of 2021'.
Our Creative Director also had a sporting achievement of his own - he completed the London Marathon! Kevin ran for the charity Kidney Care UK, after they helped him through his kidney failure diagnosis back in 2015. He was originally signed up for the 2020 Marathon, but as that was canceled due to Covid-19, he donned his running shoes in October 2021 instead. He did amazingly well, raising over £4,500 for Kidney Care UK, and we're all very proud of him!
Seeing our clients survive, and some thrive during challenging business conditions has been a real highlight for us, too. To date they're all doing well, and we look forward to helping them grow their businesses further in 2022.
Last but not least, getting the team back together in the office was definitely a memorable moment. We've always had the capability to work remotely, so working from home was an easy transition for us when the pandemic first hit. However, nothing can beat that creative spark you get from having the team together in one place.
Here's hoping that can continue throughout 2022!