Posted on 07/02/2020
A look back at 2019 - an exciting year for Umber Creative
Since we launched Umber Creative almost ten years ago (yup, that's right, it's going to be our 10th birthday this year!), we've worked really hard to achieve fantastic results for some pretty amazing clients.
We've experienced lots of changes along the way, and as we head into 2020, we realised that the past 12 months have had a hugely important impact on the future of our agency. We've established a new, digital focus. We've worked on bigger and better projects. And our ambition to achieve more is stronger than ever before.
Here's a brief snapshot of last year's achievements, starting with some of the exciting client projects we've worked on...
Mumbot app
We launched the Mumbot app for local Fitness charity, Fitmums and Friends, which was the culmination of a 3-stage update to their administration process. It's had a huge impact on the running of the club, helped them to access funding streams to grow the organisation and has even been recognised by the local and charity industry press.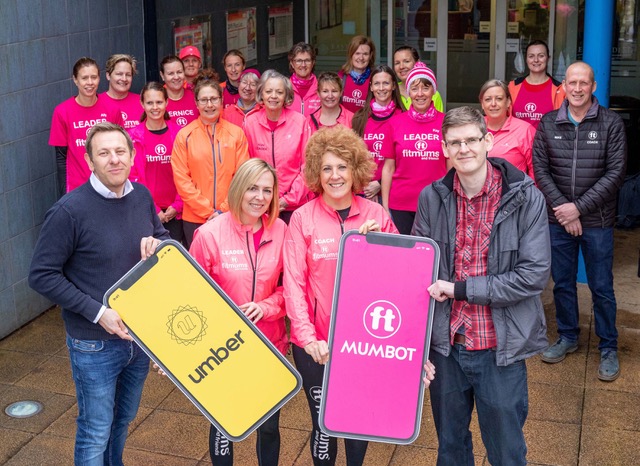 Supporting Krehalon at home and away
We provided exhibition support for our longstanding client, Krehalon, at both the NEC and IFFA trade show in Germany. This involved working closely with the client to create an engaging design that encompassed both print and a unique animated screen. This was no mean feat; Krehalon's range of increasingly sustainable food packaging is unique and highly complex, but with a bit of hard work we rose to the challenge and the client loved the end result!
A bespoke system for Club Europe

This is quite possibly the largest tech project team Umber has ever delivered. We created a suite of online business tools to allow the UK's leading school travel company generate rich dynamic quotes and collect booking data from passengers and schools. It's revolutionised the way they do things and we look forward to further developments over the coming months.
Relate's Practitioner Directory System

Relate is the UK's largest provider of relationship counselling, and they asked us to create a tool that would manage the vast amount of practitioner and counselor data they hold on file. It's now in use and will be used by 1000s of practitioners this year.
Another year, another Caravan Extravaganza!
For the 6th year in a row, we supported Carnaby Caravans and Larkham Leisure with their attendance at the UK's largest caravan show at The Lawns in Cottingham. From photography to exhibition stand design, we helped them to get show-ready in style (with some very tight deadlines!). The Expo may be leaving The Lawns in 2020, but we'll be on-hand to help both clients again at its new location in Harrogate this year!
More school websites for Minerva Learning Trust
Minerva Learning Trust increased it's working relationship with us by commissioning additional school websites for the Academy Trust. It's been fantastic to produce one school website for High Storrs, and over the past couple of years, every school in the trust has asked us to build one for them!
A new website for Active Humber
We launched the new Active Humber website following years of design and print projects for one of our oldest clients. The new website unifies their offline brand identity and has some nifty features such as activity and club search, to allow users to find the activity that suits them best.
The launch of Beecan for the Smile Foundation
We launched the Beecan project for the Smile Foundation, a project we hope will be hugely beneficial for our area and see the beginning of closer collaborative working within the charitable sector. Beecan is a 'match-making' service for charities and funders. It helps charitable projects find the funding they need effectively. The project is still in its infancy, so we're really looking forward to working with the Smile Foundation to expand its potential into other areas.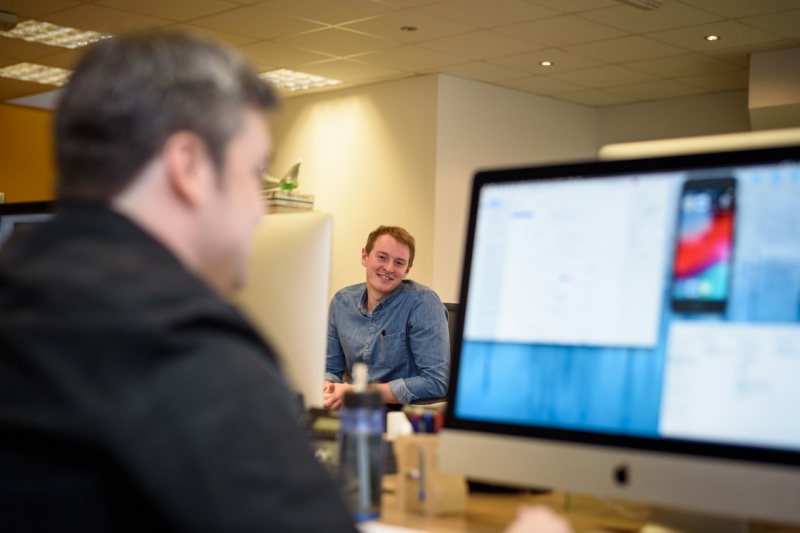 Aside from client work, in 2019 we also worked on 'us' as an agency, ensuring we have robust plans in place to allow for future growth. These included…
The completion of infrastructure updates
When the techies weren't working on client projects, they were busy migrating all of our web customers to our new, robust hosting platform.
Training up the next generation
Our new apprentice, Billy, has fast-become a valued member of the team. We're really proud of how far he's come and are sure he'll play a big role in helping us to deliver great client service throughout 2020!
Working closely with For Entrepreneurs Only
We're passionate about the work FEO does in the local business community, and are delighted to have been involved with trial schemes and the Business Day event last year. We're sure we'll continue to grow this relationship throughout the year. Watch this space!
And finally…
No review of 2019 would be complete without congratulating our designer, Chris, on welcoming his second child! Those sleepless nights haven't stopped him from creating some amazing design work for our clients, well done Chris!
As always, we'd like to thank all our clients for their support and the trust they've placed with Umber Creative over the last 9 years. As we move into our 10th Year as Umber Creative, we look forward to sharing further exciting projects with you.
We've come a long way, but the best is yet to come!