Posted by Umber Creative 19/12/2019
Meet Chris, our Senior Designer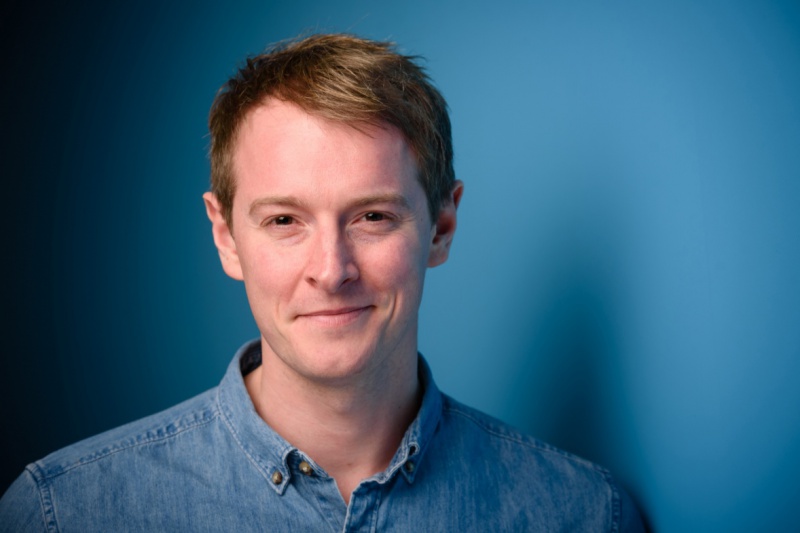 We have a great team here at Umber Creative, who work really hard to do a stellar job for our clients. We wouldn't be where we are today without them! So, we want you to get to know them a little better, find out what makes them tick, what they love about their job and finally settle the age old debate on how to make a good old brew.
Looking for a designer with bags of creativity and a passion for thinking outside the box? Chris is your guy. We caught up with him to find out more about his interest in animation, his previous agency experience and why he loves working in Hull (aside from the steady supply of pattie butties and chip spice, of course!)
Where are you from?
I grew up in and around Hull with my traditional Polish parents and three brothers.
What's your previous career/education history?
I've worked for several Design and Marketing agencies in Yorkshire and Lincolnshire as well as freelancing for a few years after finishing my degree in Contemporary Art & Graphic Design.
When did you join Umber Creative?
I joined in the summer of '17 just after the birth of my first child, Isaac, which was a very busy time both at home and at Umber, as you can imagine!
What's your current role and what does it involve?
I'm the proud holder of the company crayons and pencils! And I use them to create things like brands, logos, websites, and advertisements.
Why did you choose to join Umber Creative?
I was looking for a new challenge with a company that focuses on the work they produce, not just the profit. After meeting with Kevin to talk about the company and meeting the team, I decided their enthusiasm and ambition for Umber's future was something I wanted to be a part of.
Why did this career appeal to you?
Growing up I always wanted to be an animator or follow a career where I could be as creative as much as possible, and design gives me that. It's a job where most days bring a new challenge and it's a great way to have a creative outlet amongst the sometimes serious nature of grown-up life.
What do you enjoy most about your job?
It has to be when someone gives you free rein on a project. The freedom leads to some pretty awesome outcomes and often continues to new avenues in thinking, which can sprout ideas that aren't necessarily considered when working to strict guidelines.
Top piece of advice for young people who'd like to enter the industry?
Never stop learning, the more you learn, the more versatile your work will be and within an industry that evolves daily, you need to have your eyes and ears open to new trends and technologies. Also, be ready for 'boring', because with the creative stuff also comes the dull work (it's part of the grind)! It's just as much about working on tedious jobs as it is building brands that require lots of creativity.
You're making a cuppa. What goes in first... milk or tea bag?
I'm not a fan of milk in my tea, but if i had to choose it would be teabag every time!
What's your pet peeve?
Receiving a 6Kb image that needs to be used in large format like on a billboard. It's surprising how often this happens.
You have £1 million pounds. How do you spend it?
Pay off my close families' mortgages and travel the world with my wife and children.
What's the best thing about working in Hull?
Apart from all the pattie butties and chip spice a man could want, I'd have to say seeing the city's development, and how it's fast becoming a tourist destination. It's inspiring how creative ideas by the local community and businesses are helping to improve Hull, pushing the city to new levels and shaking off the previous bad press.